Petersburg Outdoor Education Centre
Visit
Yvonne Croal
Petersburg Outdoor Education Centre
We here at Petersburg OEC have nothing but highest praise for the Design Tribe, Galway. Ivan devotes ample time at the initial stages of the design process, getting an accurate picture of the product the client requires. He created a visually stunning website which appeals to the wide client base which we cater for, i.e. adults (both parents and teachers), young adults and kids.
Ivan is extremely approachable and spends time explaining even the most basic aspects of web development.
We would certainly recommend The Design Tribe for anybody in the market for creative and original websites.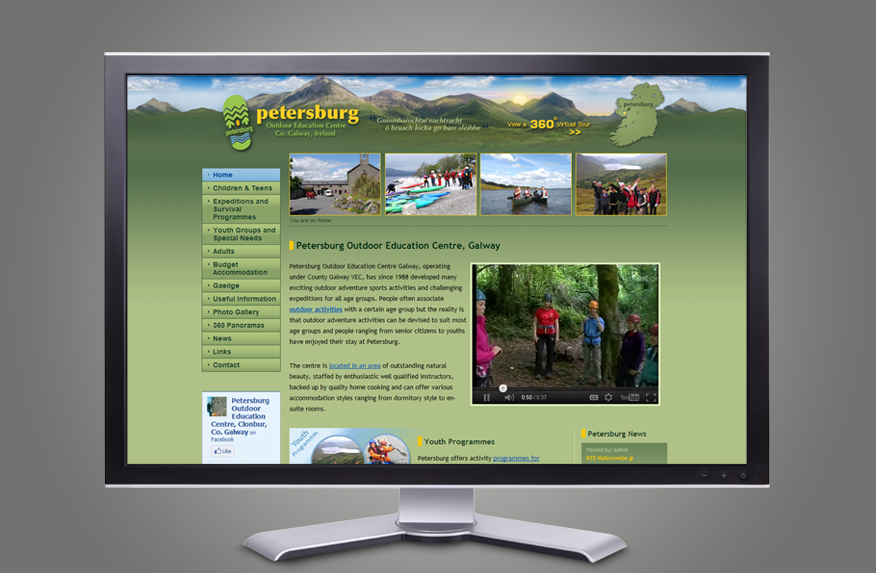 Project URL: http://www.petersburg.ie/
Return